WELCOME TO VALLEJO!
Open to both members and non-members 
Here you will find up to date information about what's going on in the WCS Berkeley Chapter.  It's easy to find who to contact, where to go and when it's all happening!  If you need to reach us, please email the Vallejo Managers.
SONGWRITING  INFORMATION (open mic only until further notice) 
Date/Time  Please Check Calendar 
Location: 
SIGN-UP: Time 
VACCINATION CARD  REQUIRED 
Performers Guests and public free. 
Technical Support: 
Be sure to invite your friends. Audience encouraged.
Become a Member 
CONTACT the Vallejo Managers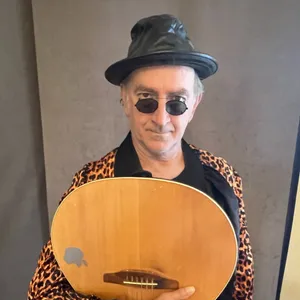 Wheeler Cole
Vallejo Manager
I have spent most of my life on stage, though not playing music. I traveled the world performing a comedy, juggling, unicycling, fire-eating act, first with my songwriting co-writer Andrew Potter performing as The High Street Circus and then 20 years as a solo act preforming as Wheeler Cole Dangerous Fun.
I toured extensively … 18 trips to Japan and multiple trips to Canada, Italy, NYC, etc., etc. Music and songwriting have been hobbies. I've been a songwriter for 40 years, playing the guitar, banjo, and mandolin, and am now dabbling on the piano. Songwriting is great therapy. There are experiences in life … dark and joyous, sad and love-stricken … which are more effectively portrayed through poetry and melody. If I had to describe my style, it's indie, edgy, folk, with a deranged twist … though I prefer not to be boxed … and a change in style can always be just around the corner. I divide my time between Vallejo and San Francisco. I have a muse … but she will remain nameless … my semi-imaginary friend. I joined West Coast Songwriters to be inspired. When I hang around good songwriters, I create better quality stuff. So, many thanks for that.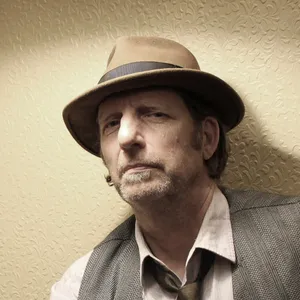 Andrew Potter
Vallejo Manager
Andrew Potter is a finger-style guitarist and singer songwriter, playing an eclectic mix of original folk, blues and jazz tunes and instrumentals. He performs his shows at bars, clubs, hotels and other venues in New England and the San Francisco Bay Area. His current album of new original material, "I Haunt My Own House", (Available on Bandcamp) is co-written with his long time vaudeville cohort Mr. Wheeler Cole. Their songs combine Andrew's driving syncopated guitar work with Wheeler's sublime lyrics. The songs are reflections on love, hope, family, fate and regret. He divides his time between Rhode Island and San Francisco.