WELCOME TO San Francisco!
More details to come! 
Open to both members and non-members 
Here you will find up to date information about what's going on in the WCS San Francisco Chapter.  It's easy to find who to contact, where to go and when it's all happening!  If you need to reach us, please email the San Francisco Managers.
SONGWRITING  INFORMATION 
Day/Time Please Check Calendar 
Location: 
SIGN-UP: Time 
VACCINATION CARD  REQUIRED 
Performers Guests and public free. 
Technical Support: 
Be sure to invite your friends. Audience encouraged. 
Members have sign up priority, please make sure that you membership is current (Smartphone photo of card is OK) 
Become a Member 
CONTACT the San Francisco Manager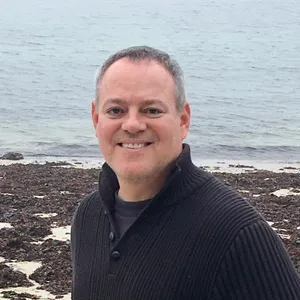 San Francisco Manager
Gerald Mullarkey
Living in San Francisco for the last couple of decades, Gerald Mullarkey found a warm, passionate, and brilliant musical community, through West Coast Songwriters, and his wish is to provide a space for that community to create, collaborate and thrive. 
A native New Yorker, Gerald has loved music and the creative songwriting process since his early school bands. He briefly tasted success with a call back at CBGB's (that immediately lead to the band's break up) and has dreamed of someday writing a song that would bring peace to the world (a la Bill & Ted's Wyld Stallyns)!
He is immensely grateful for the guidance and support of those who have helped restart the San Francisco chapter, especially Josh and Rozanne at the Bazaar Café, and he looks forward to meeting more great songwriters.