Open to both members and non-members 
Here you will find up to date information about what's going on in the WCS San Carlos Chapter.  It's easy to find who to contact, where to go and when it's all happening!  If you need to reach us, please email the San Carlos Managers. 
SONGWRITING  INFORMATION 
Date/Time: Please Check Calendar 
Location: 299 Old County Rd. Unit #4 San Carlos, CA 94070
SIGN-UP:  5:00PM 
VACCINATION CARD  REQUIRED 
Technical Support: 
Be sure to invite your friends. 
Become a Member 
CONTACT the San Carlos Managers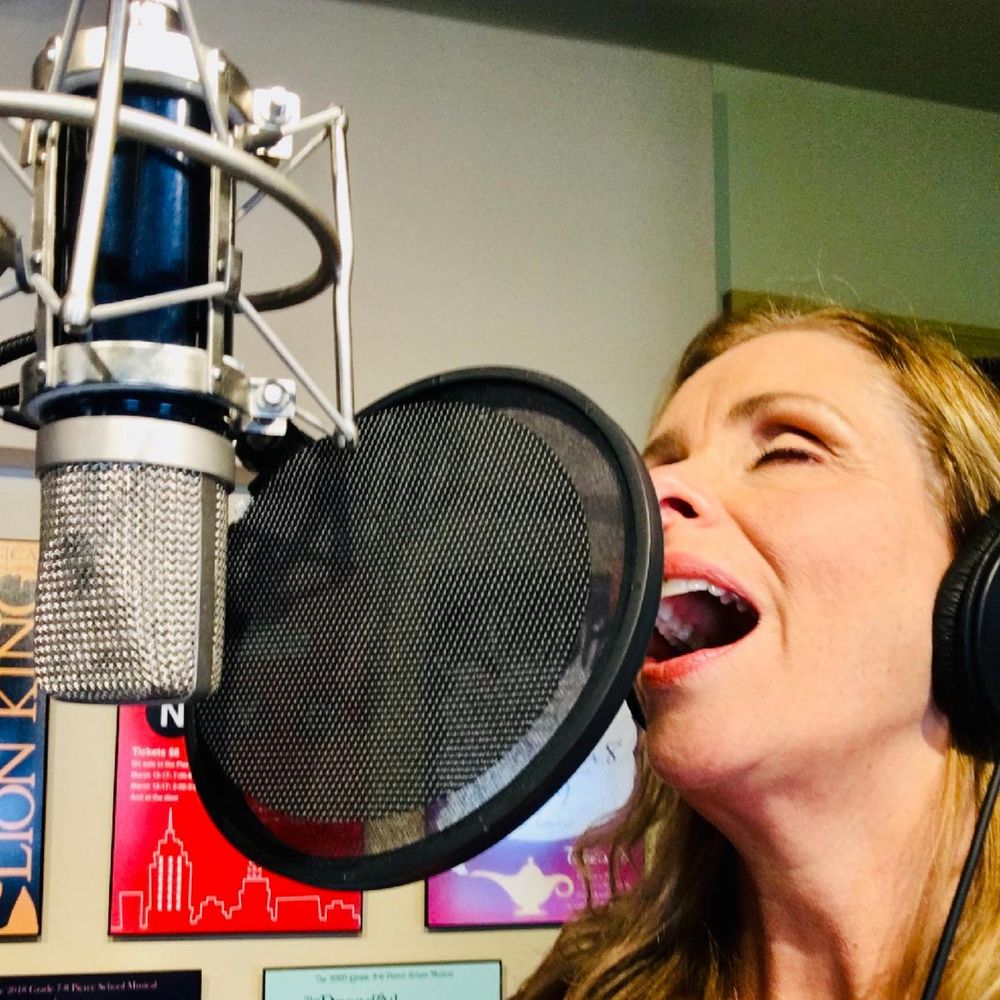 San Carlos Manager
Mona Dena
At the tender age of five, Mona resolved to be a singer for a living, and in fact she's been doing just that for the past 30 years!
In her 20s she performed with jazz bands, combos, a cappella vocal jazz ensembles, and a guitar-voice duo that presented regularly throughout the Bay Area. 
After a decade of performing under her belt, Mona embraced her passion for the art of singing by taking a Bachelor of Arts degree in Vocal Performance and a teaching credential from California State East Bay in Hayward.  Next, she pursued graduate studies in the Kodaly methodology for young children at Holy Names University in Oakland. As a music educator, Mona taught choir for seven years at San Mateo's Bayside Middle School for the Arts while concurrently serving as Music/Choral Director at St. Peter's Church in Redwood City.
In year 2002 Mona began her music company Mo Music, offering Peninsula-based programs including Music Together, Kids Sing, an original Kodaly-based program, Kids Sing Choir and Cabaret Voice for Adults. These programs flourished for the next 20 years.
Beginning in 2010, Mona began teaching private voice students and progressively grew her voice studio into a full-time career. She currently offers instruction in vocal technique, theory, ear training, and performance studies via regular vocal open mics, workshops and recitals.
In her spare (creative!) time, Mona is a dedicated songwriter and recording artist. She is the proud composer-producer of the 2016 CD entitled "Running Home," which along with ten additional single releases may be found on Spotify, Soundcloud and YouTube. As manager of the Redwood City Chapter of West Coast Songwriters, she facilitates monthly Songwriter Works in Progress events where she connects and collaborates with other local songwriters.
Please inquire about voice lessons with Mona at mona@momusic.org