WELCOME TO LOS ANGELES!
Open to both members and non-members 
Here you will find up to date information about what's going on in the WCS Los Angeles Chapter.  It's easy to find who to contact, where to go and when it's all happening!  If you need to reach us, please email the Los Angeles Managers.
SONGWRITING  INFORMATION 
Date/Time: Please Check Calendar 
Location:   740 N. Fairfax Ave, Los Angeles
SIGN-UP:  6:00PM 
VACCINATION CARD  REQUIRED 
Performers Guests and public free. 
Technical Support:  Genghis Cohen 
Be sure to invite your friends. Audience encouraged.
Become a Member 
CONTACT the Los Angeles Managers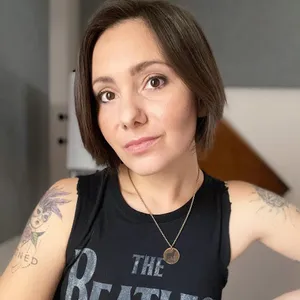 Melissa Harding
Los Angeles
Melissa Harding a Los Angeles based singer, songwriter and vocal coach. Trained classically with a background in musical theatre, she was a touring back up singer with rock band Sixx:A.M. for many years, providing backing vocals for the bands sister albums "Prayers for the Damned" and "Prayers for the Blessed." Melissa has produced multiple one woman cabarets in Los Angeles and in February 2022, she released her newest self produced single "Paper Suit." She is currently writing/producing/scoring a 10 part documentary style podcast and an all new album to be released next year. www.melissahardingmusic.com
Los Angeles Sponsor

Genghis Cohen