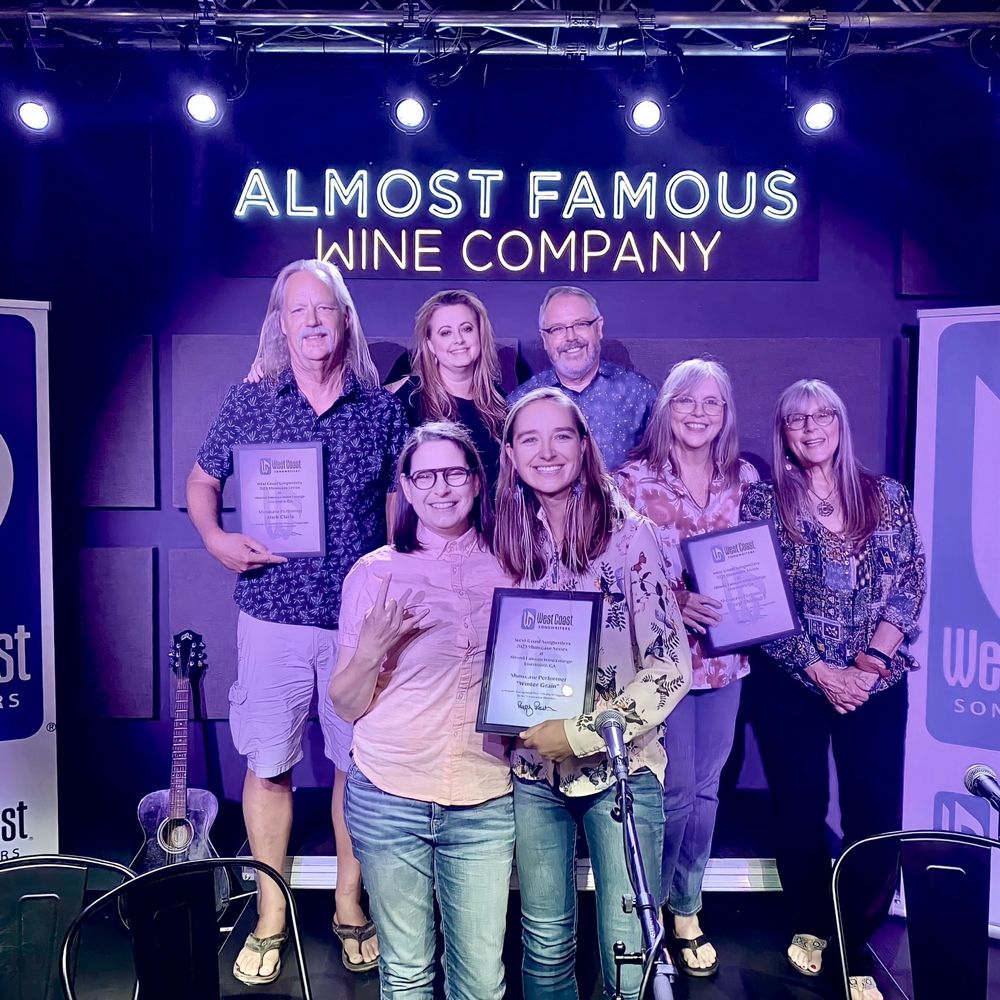 West Coast Songwriters (WCS) is excited to be partnering with Almost Famous Wine Lounge to offer a unique showcase opportunity for songwriters. Selected performers are chosen by the WCS panel of distinguished judges, as part of an open submission process.
Are you a singer songwriter? Ready to perform on our big, beautiful stage?
Submissions are open to both members ($10) and non-members ($20) of WCS. (To apply, please pay your submission fee, and then check your email for the Google submission form.) You will submit 3 songs, performed live and must be originals. The performance will be in a "Nashville Style" round.
The selected performers will receive a WCS Showcase Performer Certificate, a one year membership for West Coast Songwriters, more than $2000 in marketing and consulting from Rise.
Winners also secure a spot as an opener for a future show at Almost Famous Wine Company (terms apply) and surprise giveaways from our sponsors!
Learn more about Rise! https://rise.la
This event will occur quarterly, so stay tuned for future dates through 2023. This event will also be livestreamed!
PLEASE CHECK YOUR CONFIRMATION EMAIL FOR THE GOOGLE FORM LINK TO SUBMIT.