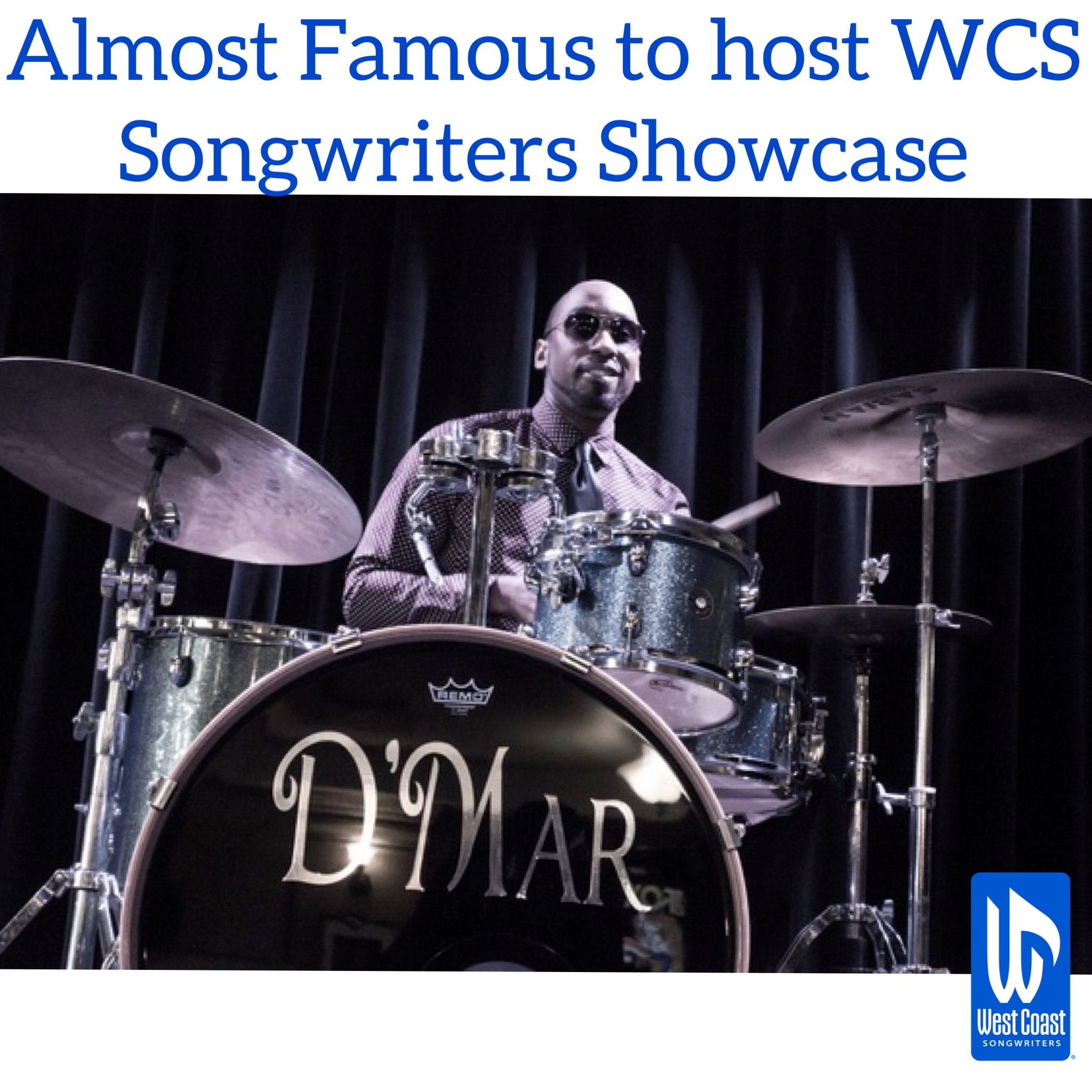 The Almost Famous Wine Lounge in Livermore will host the West Coast Songwriters Spring Showcase on Thursday, May 25, with former Little Richard drummer Derrick "D'Mar" Martin as the emcee.
The Spring Showcase will feature Bay Area musicians Steve Kritzer, Aireene Espiritu, Tala Newell, and Chance McCauley in an "in the round" Nashville-style performance, popularized by the Bluebird Café in Nashville.
Kritzer, an award-winning songwriter, producer, and teacher, has been a mainstay in the Bay Area music scene for more than 30 years. Espiritu performs a mix of Americana, while McCauley is a solo artist who has popularized his own brand of West Coast soul. At just 16-years-old, Newell is an independent singer/songwriter who has already produced and released six songs and is working on an EP compilation for later this year.
Martin, who will emcee the performances beginning at 6:30 p.m., spent 17 years travelling with Little Richard as lead drummer. He has also released more than 80 songs as a solo recording artist.
His Drums & More workshops, which he takes to schools and festivals, covers the history of the drum set and the role it has played in different genres of popular American music.
Tickets are $5 to $15 for reserved seating at the Almost Famous Wine Lounge, 2271 S. Vasco Road, and are on sale online at bit.ly/almofamo.
https://www.independentnews.com/culture/almost-famous-wine-lounge-to-host-west-coast-songwriters-showcase/article_3dbce416-ecfc-11ed-96a7-3fc5f55c4884.html