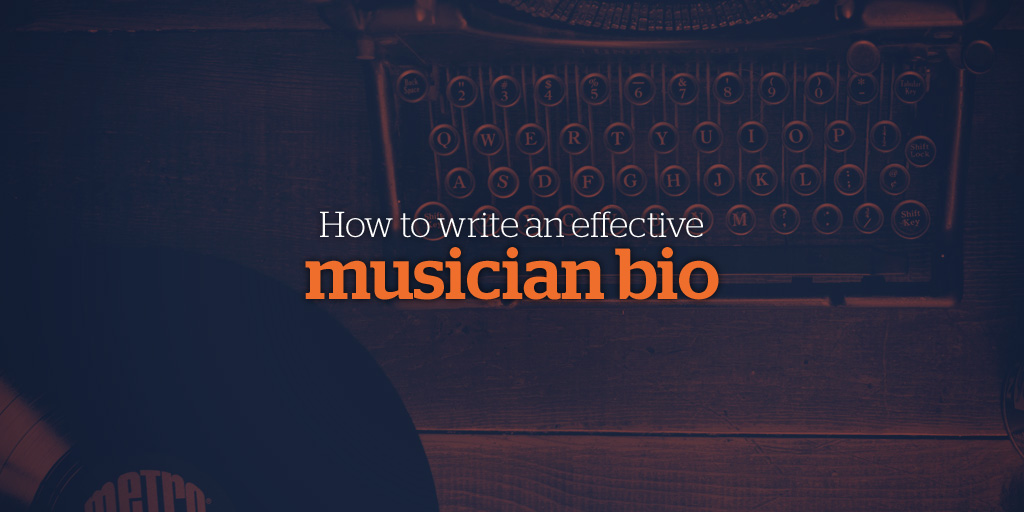 This post by Melanie Kealey originally appeared on the Bandzoogle Blog
One of the most important pages on your website is your bio page. But a lot of bands get stuck at the part where you have to actually write about yourself! This is not an easy thing to do, but it's a super important way to make your band look professional. 
A great bio will create a first impression of you to many of your website visitors, so make it a good one! It will help convert your visitors into fans, as well as give bloggers and media a sense of who you are. Let's look at a few ideas that will help you craft an effective musician bio. 
Grab your visitor's' attention 
Make a few notes on a piece of paper to begin. Jot down your name, where you're from, what you sound like, and your influences. This will help you shape a sentence or two as an introduction. Make it engaging, and concise. Think about tone as well - depending on your style of music, you may want to inject some humor into your bio. 
Note your name 
Your musician bio should be written in the third person. This will make it quick to scan and understand, and will also help you with your website's SEO. It also allows media, bloggers and venues to simply copy & paste your bio if they need.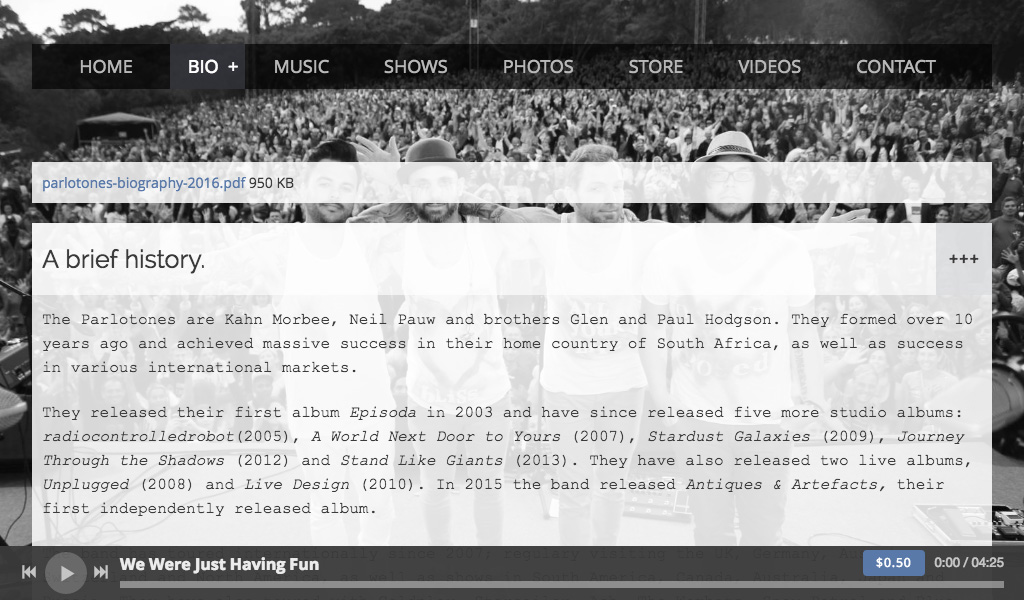 Along with this, if you have a great media quote that mentions you or your band, include that in you bio. It's a nice way to show that others are talking professionally about your music. 
Get into the background 
Include some relevant background information, but keep it short. You want to be sure to keep your visitors engaged - not lose them with lengthy paragraphs of text. Feel free to talk about your musical history, just be sure to keep it interesting and concise. 
Mention your Music 
Talk about what you are currently up to with your music. Have you just gone into the studio?  Opened for a well-known band, or played a big festival? Have you charted on the radio? 
Make a list of everything you've accomplished. Then choose two or three of the most impressive items, and include those in your band bio. Make sure not to exaggerate or embellish - stick to the facts, and present them in a positive way.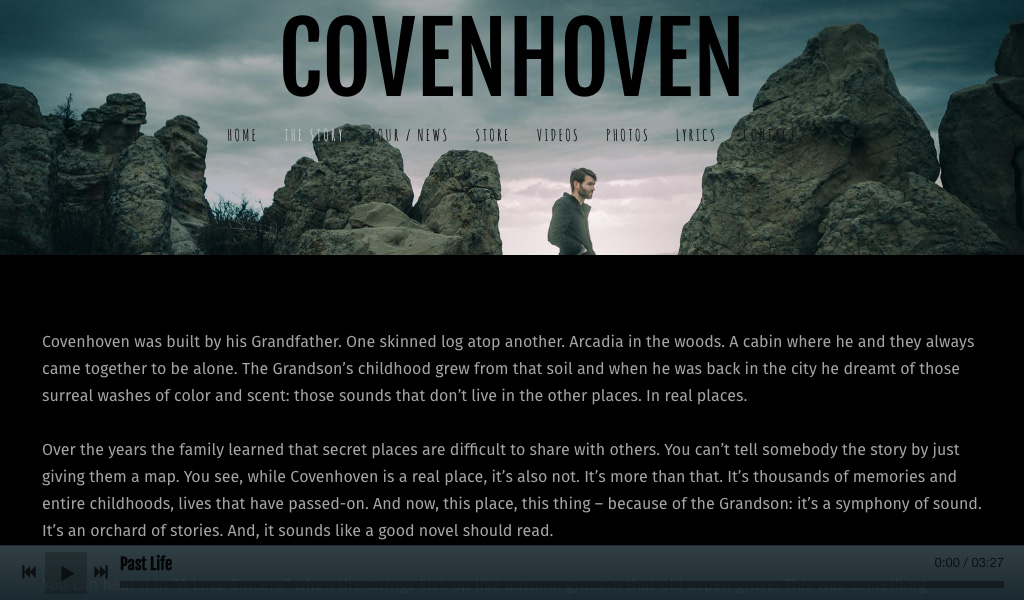 Love the layout 
Now that you've assembled your content, arrange it on the page in a pleasing way. Rather than adding a big block of text to your page, try mixing in some images. You can also add feature titles to break up the look of the content area. 
[How To Build a Great Band Website Bio Page] 
Sample musician bio 
Still feeling stuck? A sample bio might go a bit like this: 
Quick introduction. Mention your name, your style of music, and your influences. 
Move on to some background. Mention how long you have been playing, the bands you have played with, and a notable accomplishment or two. 
End with what you are doing currently. This could be touring, recording, writing, or a mention of your latest album.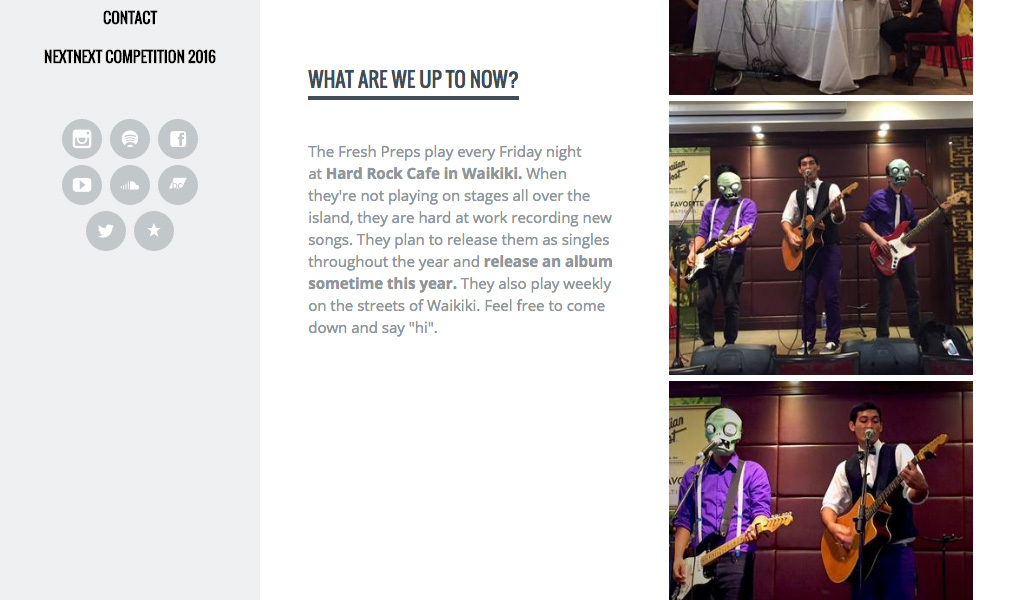 [5 Key Elements to a Solid Band Bio] 
Bios for all band members 
If you're writing bios for individual band members, this would look a bit different since some of the information would be repetitive. In that case, your musician bio could look at bit more like this format: 
Write out some text about the band at the top. When you formed, your musical style, latest achievement, latest album and what you're up to now. 
Under this, add an image and text per person. Mention each band member's name, the instruments they play, and a few tidbits about them. Add a fun fact to keep it interesting!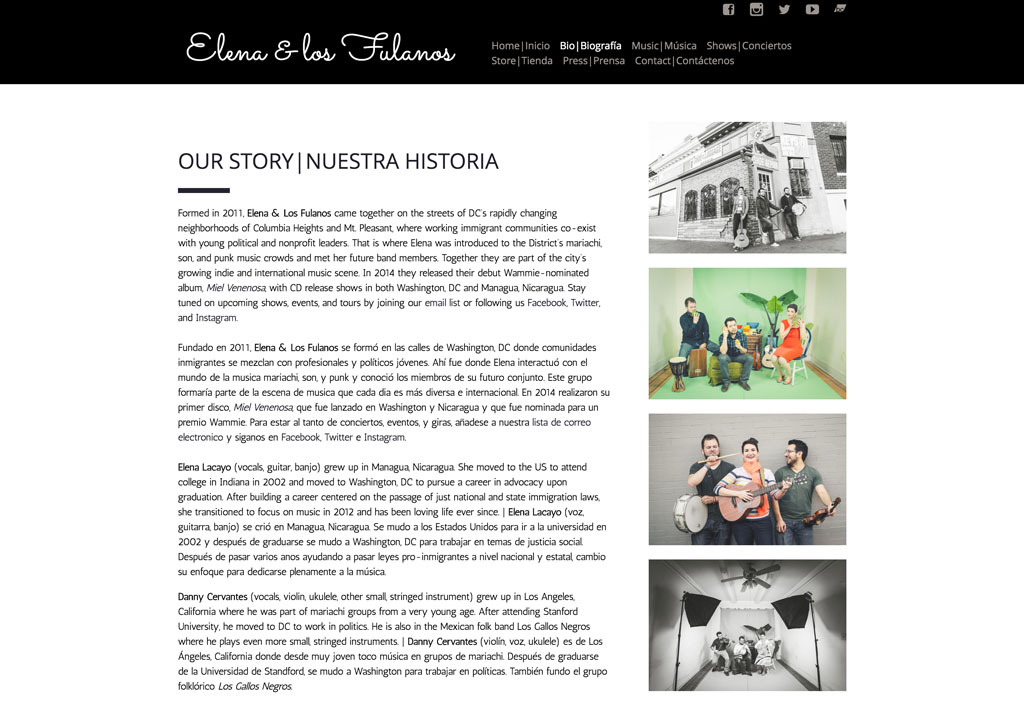 Great musician bio examples 
Elena & Los Fulanos have a great band bio page with bilingual text for each band member, plus images. Check it out here. The Parlotones offer a short and thorough text bio, then also include a longer pdf version. Another nice example of a short but sweet bio comes from the Fresh Preps. They start with their story, move to what they are up to now, and include a press quote plus pictures. 
If you're a solo artist, Kaia Kater has an effective bio page that ties in her branding, with images, quotes, and concise text. Covenhoven is another example of a sleek bio page with some great text that builds his story.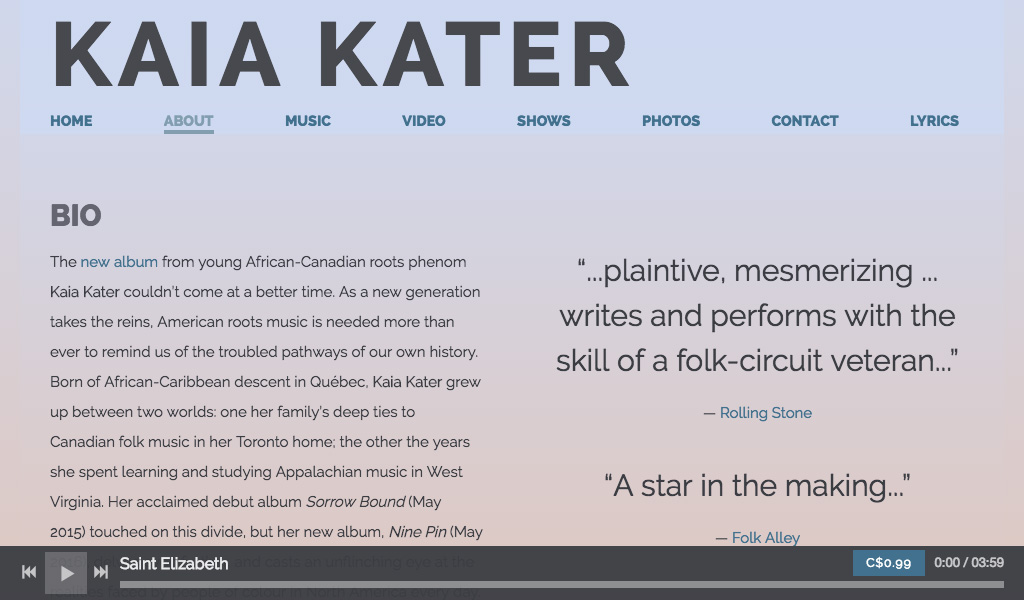 Check and double check 
Now that you're all done writing your musician bio, check your spelling. Then check it again. Be sure there are no errors or typos! 
Keep it Current 
Finally, be sure to go back and update your bio page and EPK with any new projects, releases, collaborations or upcoming tours. Make sure to add your accomplishments as your career moves forward. 
With these tips, you'll be able to create an effective musician bio that's impressive and easy to read.
Exclusive to WCS members: a 3 month extended free trial with Bandzoogle, professional band website builder plus a 15% discounted membership to follow. Start your free trial today.