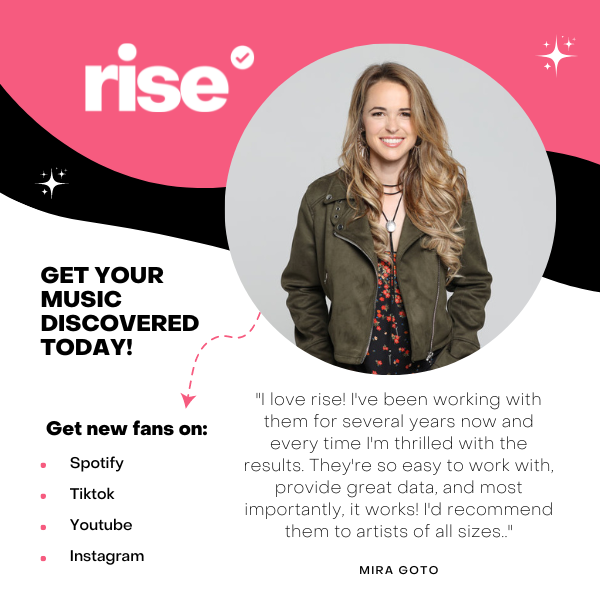 Rise is excited to sponsor the upcoming WCS Showcase, and will be awarding more than $2000 in marketing and consulting to the talented winners!
 
As a majorly vetted music marketing platform Rise works with Sony, Warner, Universal, Nettwerk, The Nations, Scooter Braun Projects, Red Bull Music, Empire, AWAL, Riser House, The Orchard, Curb, Black Box, M Theory etc., and countless independent artists. And we've also worked directly with WEC. Director of Customer Success, Theo Fightmaster, and Mike Sarge, Rise's Social Marketing Lead, co-hosted a Social Media workshop at September's conference, and we've been fortunate to help support vaious WCS members already.
"I love Rise! I've been working with them for several years now; we've done various campaigns together, and every time I'm thrilled with the results" said Mira Goto, Country Singer/songwriter and WCS member. "They're so easy to work with, provide great data, and most importantly, it works! I'd recommend them to artists of all sizes, keep growing, keep engaging, and let Rise help!"
Our platform can help promote your releases and grow audiences on Spotify, YouTube, Instagram and TikTok. Most of our campaigns can also boost your playlist placements as well without having to go through the pitching process, all on in-house owned playlists or on verified brands. No weird or shady 3rd party stuff.
Have a look: https://rise.la -- there's a video on the homepage that explains what Rise is and how it works in less than 2 minutes.
---